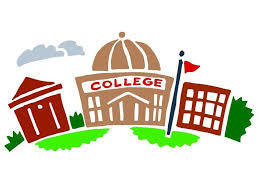 How Should My Child Prepare for Life After High School?
Al Wood
Wednesday, October 02, 2019
Not only am I your child's history teacher, but I also act as their guidance counselor. As guidance counselor, your children frequently ask me what they should do after high school. And if they aren't asking me this question, then I'm asking them.
Opportunities are limitless for high school graduates, but only if they plan in advance. Depending on their dreams, they may need to start thinking as early as freshman year, so while your children don't need to have a specifically detailed plan for their lives after high school, they should have at least a general direction in mind as early as freshman year.
Keep in mind that goals can (and frequently do) change. But in my experience, students navigating high school with a goal in mind are much more satisfied and successful than students who wander through high school aimlessly without any sort of defined purpose.
With this in mind, I would like to guide you through my thought process as your children ask me what they should do after high school.
First, I will respond with another question… "Where do you see yourself five years from now?" Different dreams require different game plans. Some future careers require a university education, while others can begin immediately after high school. Students with dreams not requiring college should not be forced to go to college, but at the same time, students dreaming to be a doctor should be thoroughly warned of the ten years of college education required to reach that goal.
Some students are interested in pursuing military service, either as a career, or as a path to pay for college using the G.I. Bill. In either case, I guide these students to consult with a recruiter in their military branch of interest sooner rather than later. They should also have a high ASVAB score. ASVAB is an exam required for entrance to all branches of the military, and is offered at Ash Fork High School twice yearly. Two of our high school teachers are veterans themselves and are excellent sources of wisdom for students interested in a military future. Taking Cadet Core is also an excellent opportunity to see whether a military lifestyle suits your child's personality.
Some students are interested in going to work directly out of high school. We wish to support students in this pursuit, but at the same time want to make sure that their plans don't fall through. Students in this boat should pursue as many professional certifications in their field of interest as possible while in high school. Mountain Institute CTED and welding are both ideal opportunities for pursuing these costly certifications free of charge while in high school. Students should also apply for jobs their senior year and seek opportunities to use school staff as professional references and contacts for acquiring a job that pays enough to earn an independent living.
Other students are interested in going to work as quickly as possible, but realize they will need to attend a trade school for a year or two in order to be most successful in their field. Many career, technical, and vocational programs are offered relatively inexpensively at Yavapai College. Students interested in Yavapai College can be connected with a YC advisor during their senior year, making their transition to school relatively seamless. Other community colleges across the state can offer similar opportunities if your child is looking to move after high school. While private trade schools can be good, they often offer the same programs as community colleges, just at 3-4 times the cost.
Many of my students express an interest in college or university. Some of these students have very detailed plans for their futures; others only know that they "should" go to college without any idea what they should actually study. While at Ash Fork High School, these students should consider taking Yavapai College classes – either as a concurrent enrollment or as an associate's degree student – to get a glimpse of college-level expectations. In terms of which college or university to attend, I advise them of several things:
If your child graduates with above a 3.90 G.P.A. and an ACT score of 28 or higher: Your child will most likely qualify for a full-tuition scholarship to any of the three Arizona public universities (UofA, ASU, NAU). They will likely qualify for scholarships covering at least a significant portion of housing, books, and mandatory fees as well. These are also the only students for whom I would consider the idea of attending an out-of-state school. I don't really encourage this, but some of our highest achieving students may be able to earn full-ride scholarships to out-of-state schools with grades and test scores of this caliber. I will support students of this level in the additional work of applying for admission and scholarships to out-of-state schools if they ask.
If your child graduates with a 3.50 G.P.A. or higher: I would consider your child academically prepared to attend one of the three Arizona public universities. They will also qualify for significant tuition scholarships from those universities. In fact, students with a 3.50 G.P.A. and As/Bs in all core academic classes (can repeat one for a higher grade) can qualify for the full-tuition Lumberjack Scholarship to NAU. Students at this level may still consider attending a community college first in order to save costs on tuition and dorms, but are ready for the challenges of a university if they wish.
If your child graduates with less than a 3.49 G.P.A.: I highly recommend your child begin their college career by attending Yavapai College or another community college in Arizona. Students with less than a 3.49 G.P.A. are less likely to be prepared for the rigor of university classes, and for careers requiring a bachelor's degree or more, spending 1-2 years at YC is a cost-effective bridge to prepare for the rigor of university classes. Also keep in mind that an associate's degree from a community college is sufficient for many career paths. At Yavapai College, the YC Promise program can refund the tuition costs for students successfully completing an Associate's Degree (minus grants/scholarships). For students interested in living on campus, dorms are still offered at YC as well as a few other community colleges across Arizona.
Any student even thinking about college should complete the FAFSA: This is the Free Application for Federal Student Aid. Representatives from different colleges will be at Ash Fork for our FAFSA night Tuesday, October 22nd from 5pm-7pm to help seniors and their parents in completing this form. You will need your tax information to complete the FAFSA. Many families qualify for Pell Grants and other scholarships by completing FAFSA. Many outside scholarships – especially those gifted by Yavapai College – also require FAFSA. Often times, Pell Grants are sufficient to pay for all of the tuition to Yavapai College and can be used in conjunction with full-tuition scholarships to pay as much as 50% of the costs of dorms, books, and other fees to the three Arizona public universities.
Any student even thinking about university should take the ACT: This test is offered on Saturday mornings throughout the year at Prescott High School. I take groups of interested students to Prescott in April of their junior year and October of their senior year to take the test. Due to our 100% free/reduced lunch status, fee waivers cover the normally-$68 cost of this exam for Ash Fork students. While the ACT is not required for admission to YC, NAU, ASU, or UofA, it can help improve the amount of scholarships students can earn.
Ultimately, if you want your child to attend university after high school, impress upon them that grades matter! All too often, I see students who made mistakes their freshman year keep them from being able to attend universities after senior year. This isn't to say that one mistake will keep your children from achieving their dreams, but it is to say that having C, D, or F grades on your transcript can require your child to attend a community college first before attending a university. This is why it is important to encourage your children to set dreams as freshmen, and continuously think about them, adjust them, and strive for them throughout their high school careers.
Each student's situation is different, and there are always exceptions to these rules. Thus, if you have any questions or want me to go through your child's case in more detail, feel free to shoot me an email or call the office to request a conference.