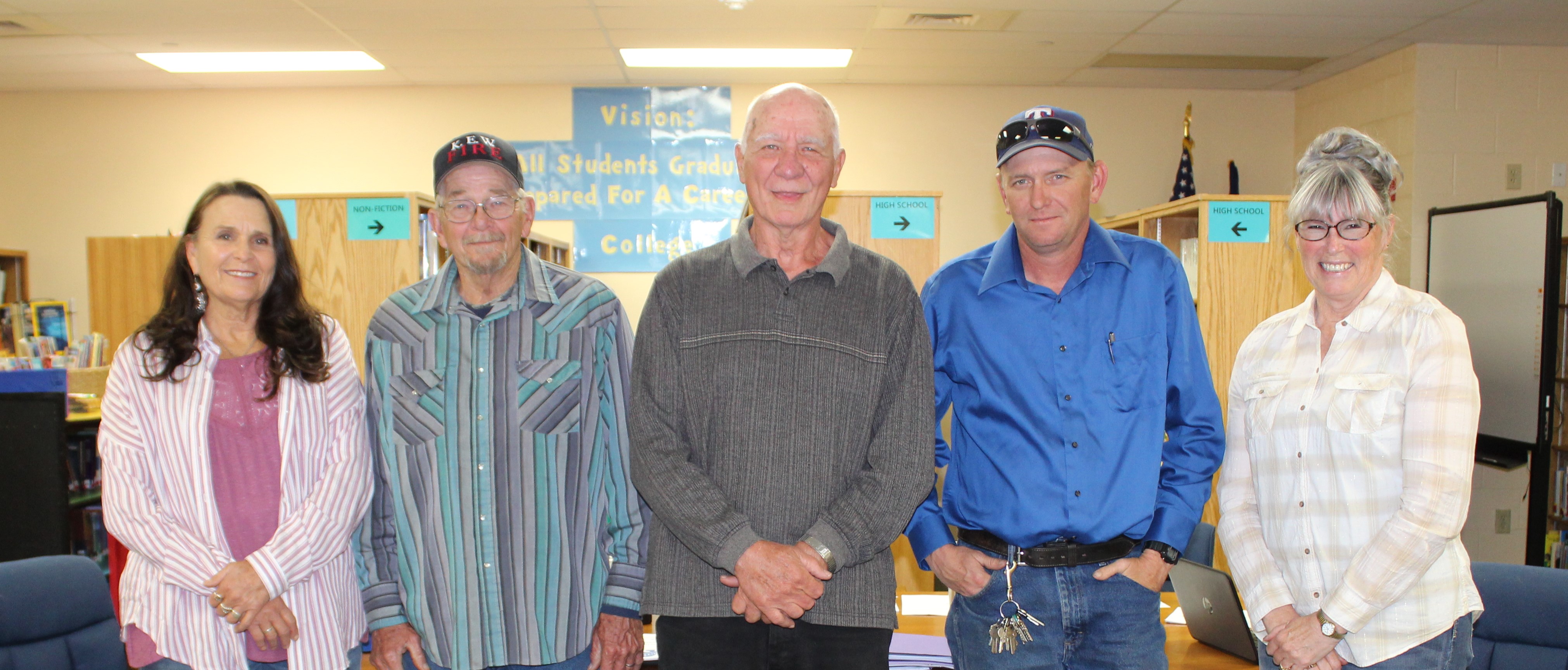 It is with great sadness that we announce the resignation of Mr. Mike Wilson. We would like to thank him for his many years of service to the District and the Community.
On Oct. 6, 2020, County Superintendent, Tim Carter, appointed Jodie Benson to carry out the remainder of the vacated term (2022).
We would also like to congratulate Susan Barnes and Laurie Anderson-Granger for re-running and choosing to remain on the Board for another term.
Melvin Stump mstump@afjusd.org
Laurie Anderson-Granger lgranger@afjusd.org
Susan Barnes sbarnes@afjusd.org
Joseph Fairchild jfairchild@afjusd.org
**Please be advised any e-mail sent to the Ash Fork Unified School District is considered a public document of the State of Arizona and is subject to a public records request per A.R.S. 39-121.
The Governing Board Meetings of the Ash Fork Unified School District are conducted on the second Tuesday of each month at 4:00 p.m. Public notice of all regularly scheduled meetings can be found posted at the following location year round: The District Office, 46999 N.5th St., Ash Fork, AZ
Governing Board meeting notices and agendas are posted at least 24 hours prior to any meeting at the district office and may also be viewed on our website. If you need any assistance locating meeting information on our site, please contact Sue Atkinson, Governing Board Secretary at (928) 637-2561.