KEEP UP WITH YOUR STUDENTS GRADES USING POWERSCHOOL
STUDENTS CAN ALSO LOG INTO POWERSCHOOL PARENT PORTAL TO SEE THEIR GRADES!
For information about using the PowerSchool Parent Portal, or to reset your password, contact Carrie Sotelo in the front office: (928) 637-2561
Ash Fork Joint Unified School District #31 consists of 3 schools and serves both Coconino and Yavapai Counties. The Elementary School, which is Kindergarten through 5th grade, has an enrollment of approximately 130 students. The Middle School serves 6th, 7th, and 8th grades with an enrollment of about 70 students. Our High School has an average enrollment of 80-95 students.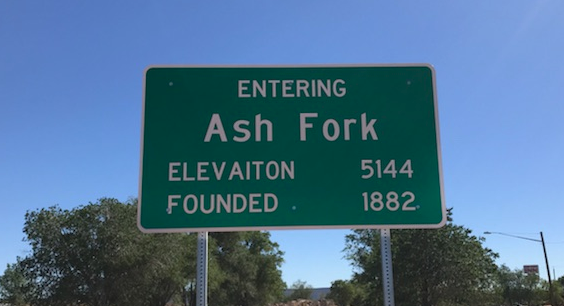 Superintendent: Seth Staples
Grade Levels: K-12
Total Teachers: 13
Elementary-5
Middle School- 3
High School- 5
.
Days: Monday-Thursday
Office Hours: 7:15 AM - 4:30 PM
School Hours
Elementary: 7:50 AM—2:45 PM
Middle School: 7:50 AM—4:00 PM
High School: 7:50 AM—2:45 PM
Dining Hours
Breakfast K-12: 7:15 AM—7:45 AM
Lunch
Kindergarten—2nd: 10:30 AM—11:00 AM
3rd—5th: 10:40 AM—11:10 AM
Middle School: 11: 30 AM—12:00 PM
High School: 12:02 PM—12:40 PM
TECHNOLOGY IN THE CLASSROOM
K - 1st: One to one Chrome OS Tablets
2nd - 12th: One to one Chromebooks
Interactive Smart Boards in every classroom
Document cameras
Middle School computer lab
High School computer lab
Mobile virtual reality system
HIGH SCHOOL
Dual enrollment with Yavapai College
Associate Degree Program
After school study hall is offered to all student athletes
Friday school
JTED
Pre-engineering
Culinary
Automotive Repair
Diesel Mechanic
Autobody
Electrical Lineman
CNA
Sports Medcine
Welding
MIDDLE SCHOOL
3 day character building canoe trip (8th grade only)
Before school study hall
Friday school
Student leadership class
STEM Robotics
Intervention during breaks
ELEMENTARY
Friday school
After school intervention
Intervention during breaks