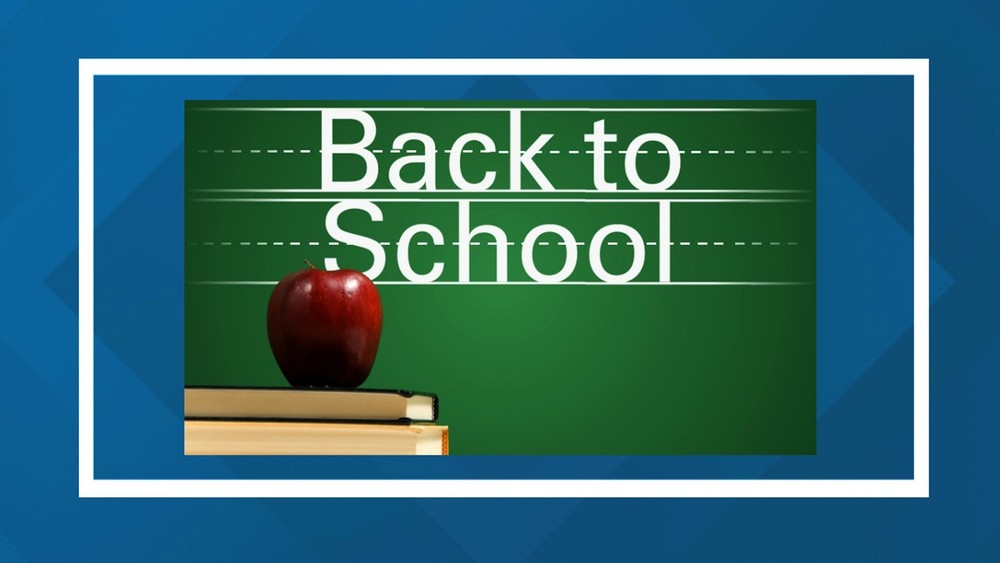 Ash Fork School Reopening Plan
Seth Staples
Tuesday, August 25, 2020
Ash Fork School Reopening Plan
August 31
I'm sure all of us can agree that we are excited to begin on campus instruction for the 20-21 school year. The Ash Fork School Board decided that it was in the best interest of all Ash Fork families to wait until Yavapai County had met all ADHS Benchmarks before beginning a hybrid plan for instruction on campus. Fortunately, the county did see reductions in all Covid-19 areas and has met all benchmarks in order to begin on campus instruction. I hope this document can help answer questions you may have regarding our reopening plans.
Schedule
Elementary
Elementary will be divided into two equal groups. There will be an AM and a PM group of students. All students will attend every day, Monday through Thursday for a three hour block.
AM K-5 Students school hours 7:35 -10:35 PM K-5 Students 11:35 -2:45
Middle School and High school
Middle and High School will have an "A" Group and a "B" Group. Each student will attend two full days of school per week. (Middle School will dismiss with high school at 2:45.
"A" Group will attend Monday and Wednesday "B" Group will attend Tuesday and Thursday
Arrival and Dismissal
The buses will be running to pick up drop off students both morning and afternoon with the same bus schedule as last year. Please be flexible as some routes may take longer as each child is checked for temperatures, applies hand sanitizer and given a mask if needed. Also, keep in mind that middle school students will be dismissed at 2:45.
Elementary students will have a mid-day bus route with one bus dropping off AM Students and two busses picking up PM students. We will have bus schedules soon.
When dropping off students please wait for staff to approach your vehicle for temperature checks.
All elementary students will enter and wait with teachers in the portico.
All middle and high school students will enter through the main office doors and go directly to their first hour class.
High school students wishing to eat breakfast provided by the school need to be in the classroom at 7:35 in order to eat their breakfast and be ready for instruction at 7:50
Breakfast and Lunch
Middle and High School students will have breakfast provided to them in their classroom. Lunch will be provided as well in the multi-purpose room with social distancing in place for all students.
AM Elementary Students will eat breakfast in the multi-purpose room with social distancing practices. Students will be given a sack lunch to take home after they leave campus or the bus.
PM Elementary Students will eat lunch in the multi-purpose room and receive sack breakfast when they leave campus or the bus.
Masks
Under the most recent Executive Order masks are required on school grounds and busses by all staff members, school visitors, and students. Students may take a mask break if the environment they are in allows for social distancing. Generally, more than ten students in a classroom makes social distancing nearly impossible. A work area will be provided for students that choose to not wear a mask in the classroom. High traffic areas such as hallways, portico, stairwells, and entrances will require a mask.
On-line Option
As on-campus instruction begins our educational staff will be face to face with students and will be stretched extremely thin providing both on-campus and online instruction. Schools that have more than one teacher per grade have an advantage on the dual online on-campus model. We hope our mitigation strategies combined with better data from the county will help families decide to bring students to campus, but we respect your decision. We will continue with google classroom, but instruction will be given in the classroom. We are asking that families who do not wish to be on campus look at other educational institutions that specialize in online learning until they feel safe returning to campus here at Ash Fork.
Conclusion
We hope we can work together to do what is best for our students. Things will be somewhat confusing at first, but as we work together our current situation will improve and we can get back to doing what we do best, and that is "Empowering our Students."