Fall sports are underway at Ash Fork Schools. The high school volleyball team got a late start this year because of COVID-19. Many precautions are being taken before, during, and after every practice or match. We are proud to wear our American flag masks in addition to our uniforms. The lady Spartans were eager to get the season started. We have already had a scrimmage against Camp Verde and their first win match against Mohave Accelerated in Bullhead City. The first home matches were also wins against Joseph City and Mayer High School. Finally, Yavapai Community College delayed their fall volleyball season and rescheduled it for the spring. This event provided a rare opportunity for their head volleyball coach to run a Roughrider Clinic in our very own gym. Zachary Shaver has been a collegiate coach for 20 years in 4 different states.
We are looking forward to the 2020 Ash Fork High School volleyball season.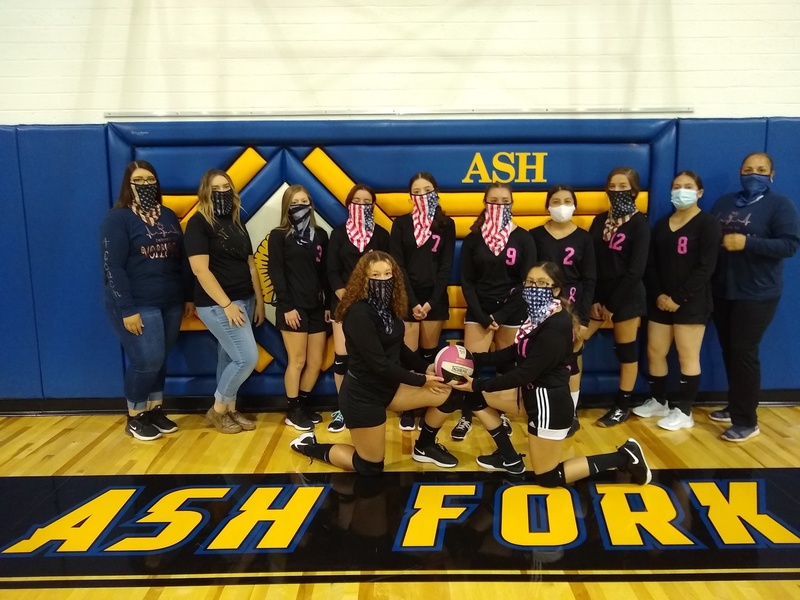 Coach Cristina, Coach Lauren, Emily, Karlie, Miranda, Tori, Violeta, Julissa, Paola, Coach Acosta, Olivia, Daniela,
Hannah (not pictured), Manager Kenny (not pictured).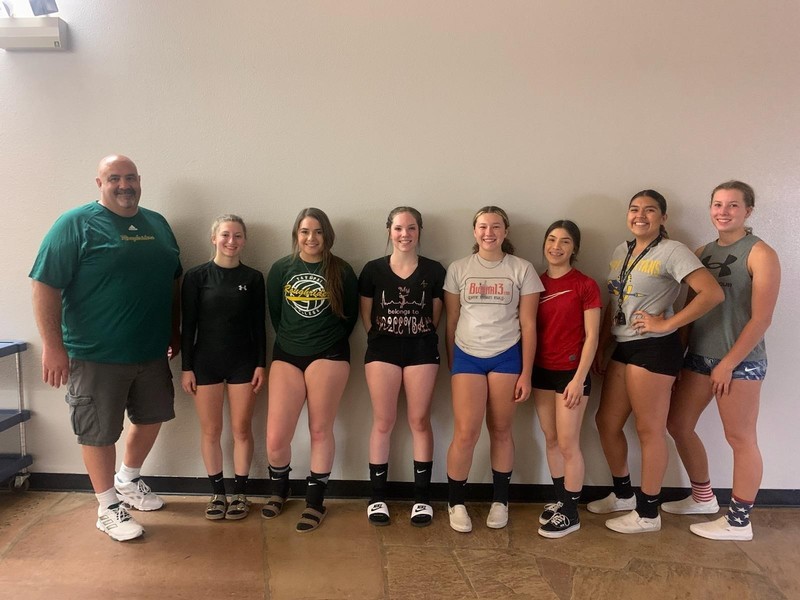 Coach Zachary Shaver, Emily, Kasey, Brittanie, Olivia, Paola, Vanessa, McKenna,
Paola Ayala (not pictured).