This year Ash Fork middle school started cross-country. We have seventeen students out for cross-country. Our team includes six 8th-grade students (Eva, Gabby, Laney, Ben, Brian, Chandler), six 7th-grade students (Isabella, Madyson, Hayden, Allie, Bear, Treighton), and five 6th-grade students (Karen, Fernando, Carl, Paxton, Uriel).
Our students run around our historical community during practice and see new places. This past week the team ran out to Johnson's Tunnel, a 4.7-mile run round trip.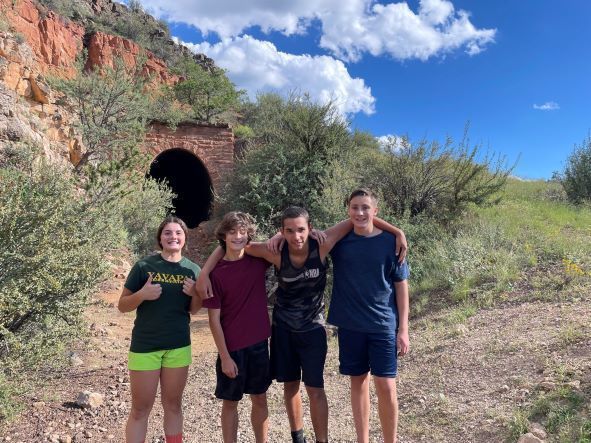 Our team has had an excellent season. So far, the following competitors/teams have placed in the top three at cross-country events: Brian, Ben, Isabella, Eva, Laney, Madyson, and Gabby. Our team is looking forward to competing and finishing the rest of this season strong. Our last event will be on October 22, 2022.