Returning from Fall Break, the Art Classes jumped right into activities in October dedicated to Hispanic Heritage Month, Indigenous People's Month, and Halloween.
Third Hour Art painted portraits of Frida Kahlo (see photo) while Fifth and Sixth Art worked on
Sugar Skulls.
We were delighted to have Cassandra Dawes of the Dine Nation (Navajo) as a guest speaker.
She shared creation stories, trickster tales, and other legends from her nation's history. The
students were then tasked with creating a piece of art based on one of the story's she told –
Coyote Creates the Milky Way, the Sacred Mountains, The Ascending Worlds (Black, White,
Yellow, and Blue) to name a few. (See photos).
Moving on to the end of the month, the students began a set of "seasonal" paintings based on
Van Gogh's Starry Night. The first of four that are planned was one using a Pumpkin Patch as
the foreground. Prior to Thanksgiving, we created the second of the four – the same Starry Night background with a Christmas/Holiday theme as the foreground. (See photos.) Two more will be coming with a Spring and Summer theme (stay tuned on these).
In preparation for the holidays, the classes used special paint to pour on a piece of glassware.
(Vases and various size glasses were kindly donated by Lily Young.) The pour paint resulted in
an additional piece of art, as the paint dribbled down the glassware to canvasses. The plan was
for students to give the glassware as Christmas gifts. (See photos.)

Lastly, the classes divided into teams and competed against one another in a Gingerbread House Decorating Contest. A great deal of time and creativity went into their villages. All students from Kindergarten to High School, along with teachers and staff, voted for the best one. The winning "house" was decorated by Trinity Winters, Miranda Aguirre, Violeta Trujillo, and Violet Gunn. Prizes were awarded to all who now have new careers as "cake decorators." (See photos.)
BIG NEWS! A mixed media work of art (acrylic paint and fabric) entitled "Girl with the Golden
Earring" by Trinity Winters was submitted to a national competition sponsored by Celebrating
Art and Blick Art Materials. How exciting is it to announce that hers was chosen for publication
in a full color book of artworks. The competition is fierce as only 45% of entries submitted from
across the nation are chosen to be published! We are so proud of Trinity! (See photo.)

Looking forward to 2023 and our Second Student Art Show!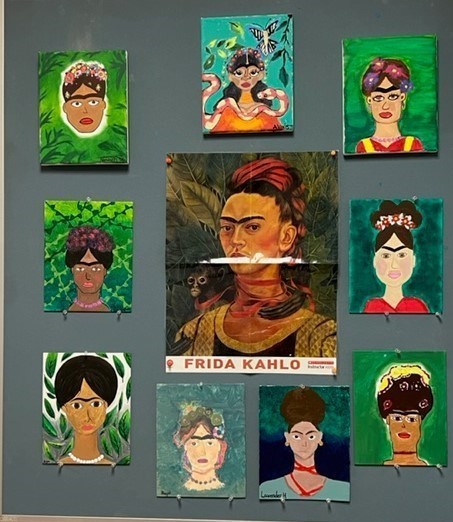 HISPANIC HERITAGE MONTH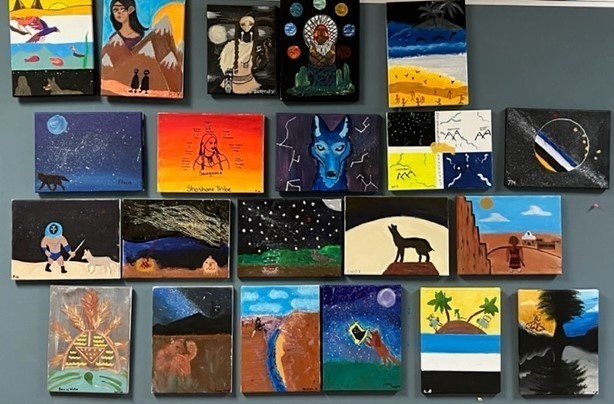 INDIGINEOUS PEOPLE'S MONTH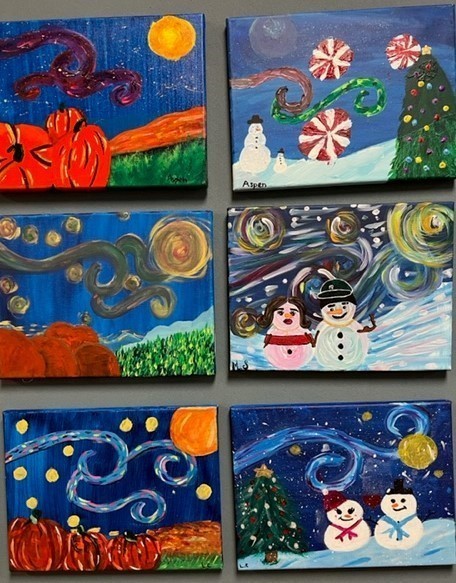 STARRY NIGHT FALL & WINTER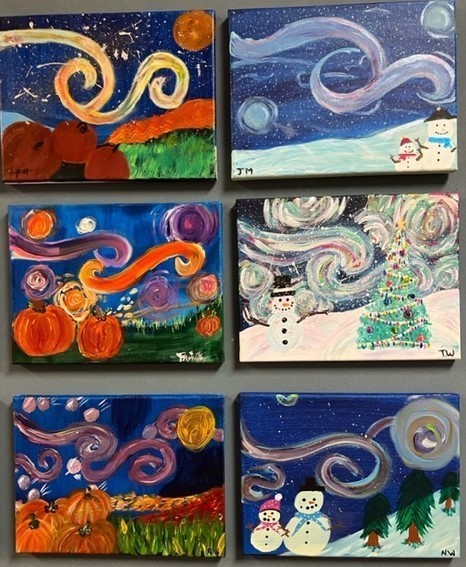 STARRY NIGHT FALL & WINTER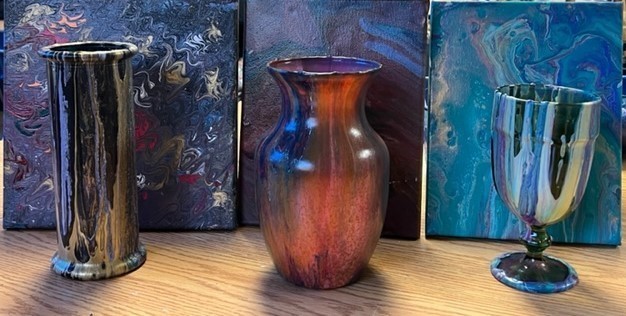 POUR PAINTS ON GLASSWARE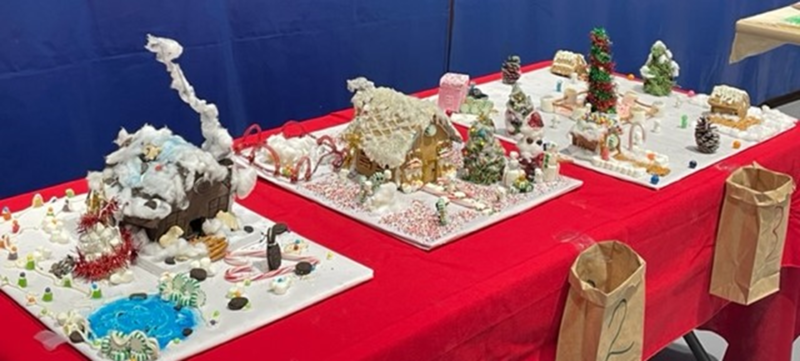 THIRD HOUR ART


FIFTH HOUR ART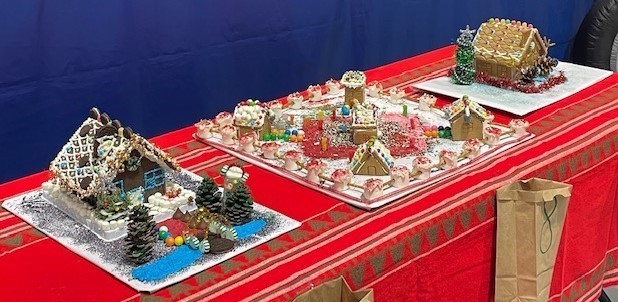 SIXTH HOUR ART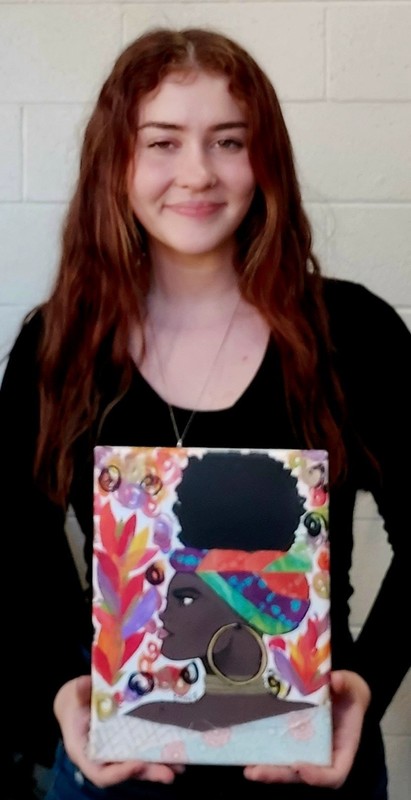 TRINITY WINTERS
WITH HER MIXED MEDIA ART
"GIRL WITH THE GOLDEN EARRING"