Last semester cadets were given the opportunity to speak with Lieutenant Colonel Philip Laing who served as the Commanding Officer for the 3rd Division Armored Reconnaissance Battalion in the United States Marine Corps. While Lieutenant Colonel Laing has a lengthy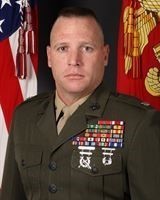 list of beyond noteworthy and honorable achievements, he remained humble and stellar as he took time out of his schedule to meet with our cadets. The cadets were honored with opportunity to ask questions about leadership and service to a man who is a tested and proven leader. The meeting was even more special because he grew up in Seligman, Arizona and the cadets were able to connect some of their small town experiences to his. He emphasized on the fact that it is character and the ability to learn from failures that brings success. The cadets will forever hold dear the wisdom that he gave to them. Thank you Lieutenant Colonel Laing for your service to our country! We will forever be remembered as the "Dirty Half-Dozen" because of you.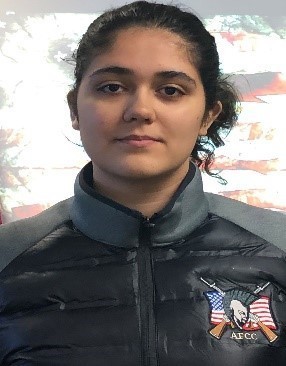 Ash Fork Cadet Corps wants to recognize our senior Ana Wolfe. Ana is super talented and is an asset our Corps. Her creativity, innovation and eagerness to share ideas has benefited us in performances as well as designing the Cadet Corps logo. In addition to being a creative artist, Ana is also a gifted singer. She does a beautiful job singing the "National Anthem" prior to our events. Despite the many obstacles that Ana faced this year, she continued to press on. There were many times where giving up would have been easier, but she continued to fight. She has the heart of a warrior and although we will miss her immensely after graduation, we know that she will be off making the world a better place. Thank you Cadet Wolfe for your service to our school and community!
Cadet Corps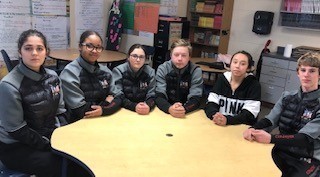 Last Semester the cadets practiced color guard moves and participated in school events. In addition, to physical training and drill, the cadets conducted research on military branches including, physical fitness, housing, careers, promotion, chain of command and ranking. This semester the cadets will learn survival skills for weather conditions as well as orienteering. In addition, the cadets are building the curriculum for next year's recruits which will include obstacle courses and more service related events.
Armed Services Vocational Aptitude Battery (ASVAB)
There will be another ASVAB test that will be conducted on 28 February 2019 at 0900 hours for students in grades 10-12 who did not take the test or would like to increase their score. This test is administered by representatives from United States Military Processing Stations and is developed and maintained by the Department of Defense. All Ash Fork students are encouraged to take the test despite their interest in joining the military. One important reason for taking the ASVAB test is because of the Career Exploration Program. After receiving results from the test, students will be provided with tools that will inform them on careers that would be a good fit based on their responses. Often times students are introduced to careers that they never new existed. Our goal is for all Ash Fork Seniors to take the test and earn a score of 35 or higher.
For students who are interested in enlisting in the military, here are the minimum AFQT requirements:
Military Requirements for Minimum ASVAB AFQT Score
Air Force 36
Army 31
Coast Guard 40
Marine Corps 32
National Guard 31
Navy 35